There is no doubt that the tragic death of legendary Kobe Bryant had a huge impact on the world of sports. Saying that he was a great basketball player it's an understatement as his way of living inspired many generations. He is an icon and his legacy will live forever in the hearts of those who values success through hard work, fair-play and dedication.
For Sara and her dad, the news of Kobe's passing was no less than heartbreaking as she is continuously amazed and inspired by him and her dad is a long time Lakers fan (you would not believe the collection of Lakers hats, t-shirts and balls that he has). They wanted to have this moment of paying respect to their role model, of cherishing his legacy.
At 10 she is a talented ballet dancer in pursuit of her dreams and at 42 he is a great swimming teacher for kids. When I started the photoshoot and Sara was preparing, she said to me, being visible affected: "I can't believe he is gone. He was a great man and he really inspires me do good." The only thing that I could reply was: "Do great kiddo, he is not gone, he lives through you forever." Sport is sport no matter the discipline that you are practicing.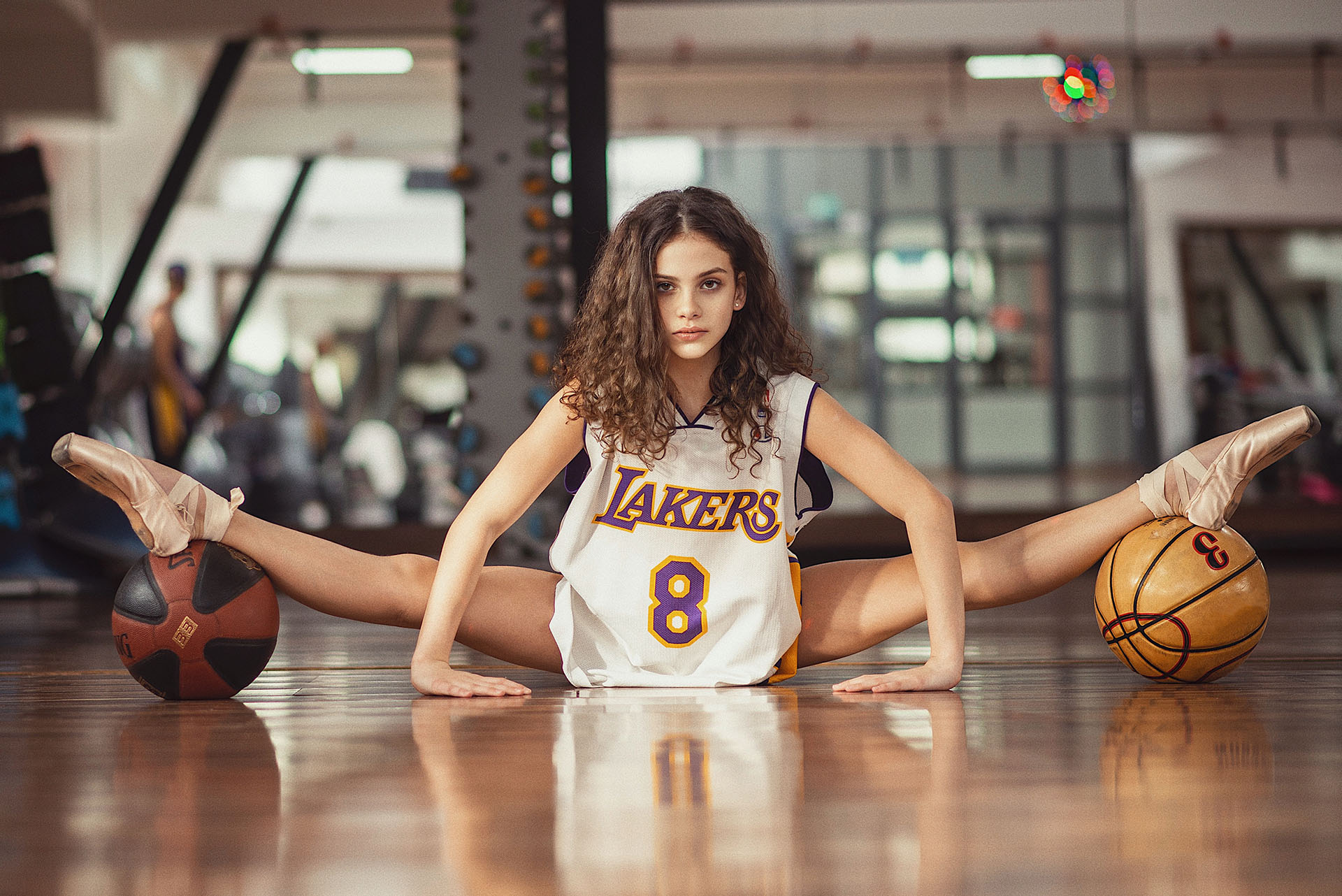 The most important thing is to try and inspire people so that they can be great in whatever they want to do.
Kobe Bryant